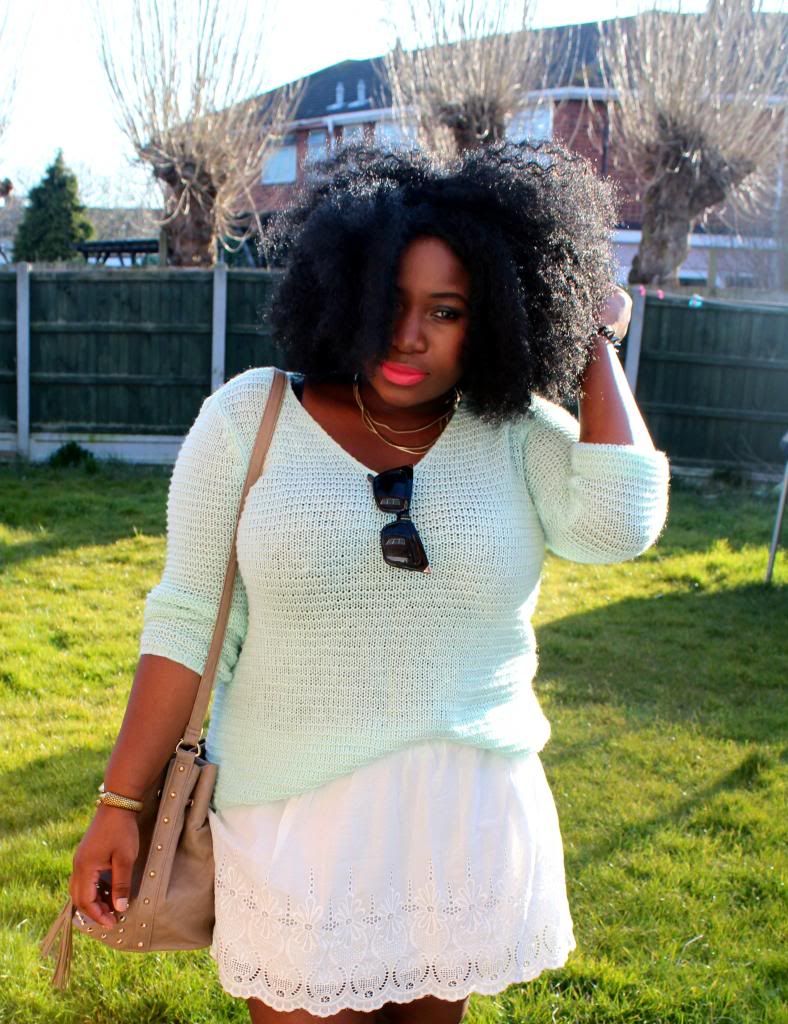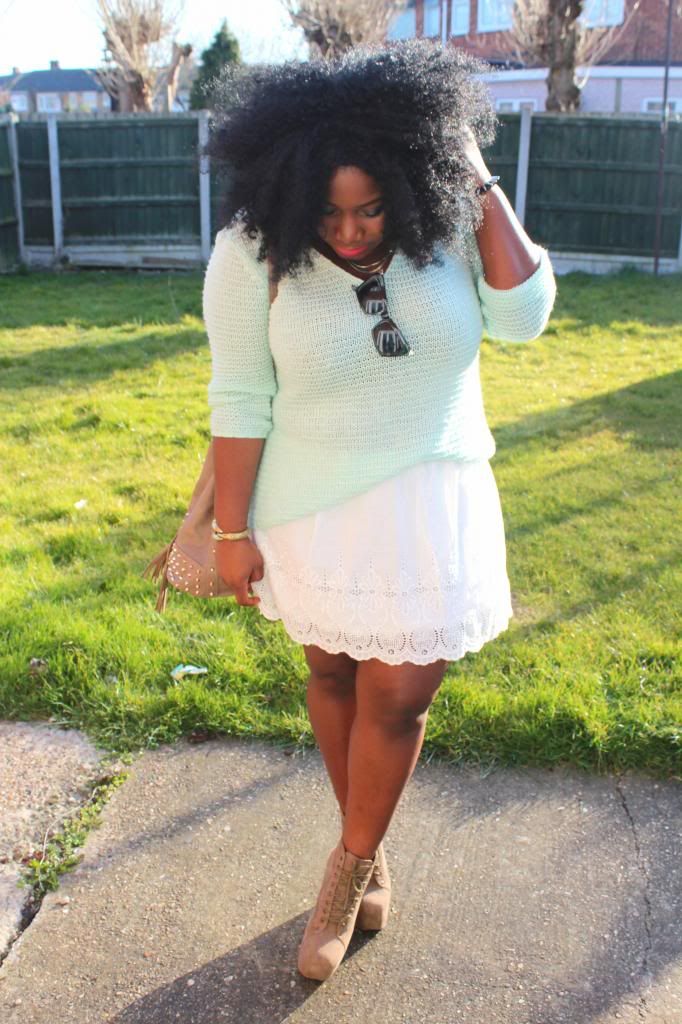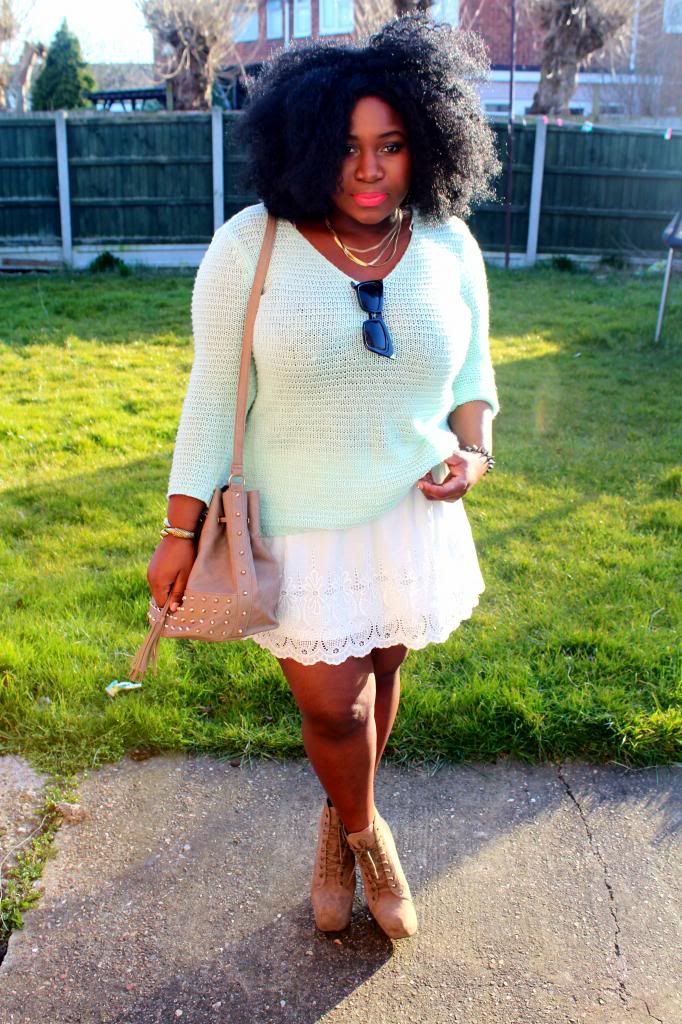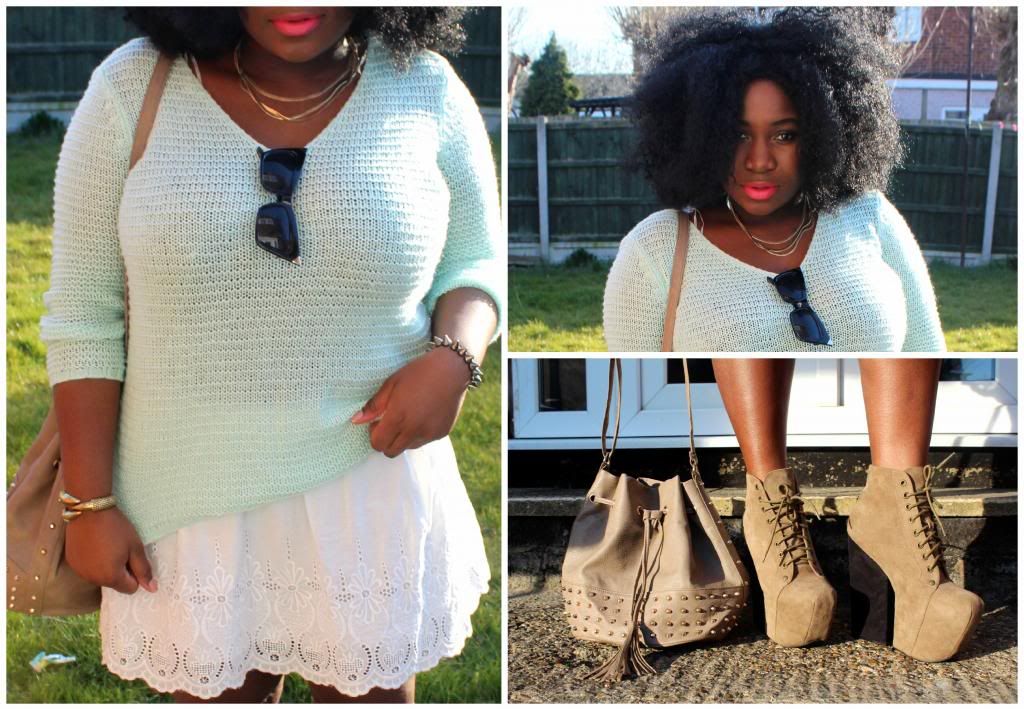 Jumper, Skirt & Bag : New Look
Necklace: Dorothy Perkins
"Love coming out of you is the only way to be happy. Unconditional love for yourself. Complete surrender to that love for yourself. You no longer resist life. You no longer reject yourself. You no longer carry all that blame and guilt. You just accept who you are, and accept everyone else the way he or she is. You have the right to love, to smile, to be happy, to share your love, and to not be

afraid to receive it also..."
I c

ame across this on Instagram (ms_buttercup, if you're not following me...shameless plug haha) and I just had to share it with you guys. It was just what I needed cos the last couple of weeks have been quite stressful but I'm starting to feel a little bit better now.

I've l

earnt that if things don't go according to plan don't sit around too long crying or whatever cos that won't change th

e

situation. Pick yourself up and start working on a new plan!
People always say this

and it s

eems pretty simple to do but sometimes it's not that easy and you just have to push yourself to think pos

itively and start again.
Anyhoo, I hope you're all wel

l!